Client ········· Depop
Campaign ········· I Got it on Depop
Year ······ 2023
Role ······· Creative Direction
This year we reignited conversation around Depop through a provocative new campaign which celebrates the feel good factor when choosing circular over new.

The Depop community are proud to shop on the platform and get a buzz from buying that new piece in a circular way. So we bottled that feeling, amplified it, and provided a platform for the community to shout about it too.

I Got it on Depop was a 360 campaign that ran throughout 2023 including multiple touchpoints such as film, print, social, audio and an IRL event.

---
Launch
To start the campaign with a bang, we placed provactive OOH posters down one of the busiest shopping streets in London - Oxford St.
From Tottenham Court Road to Bond St, each bus stop was plastered with playful messaging positioning Depop as the better alternative to fast fashion.
And to really drive the message home, 'I Got it on Depop' video content tookover the digital billboards at the entrances of Westfields across London.
---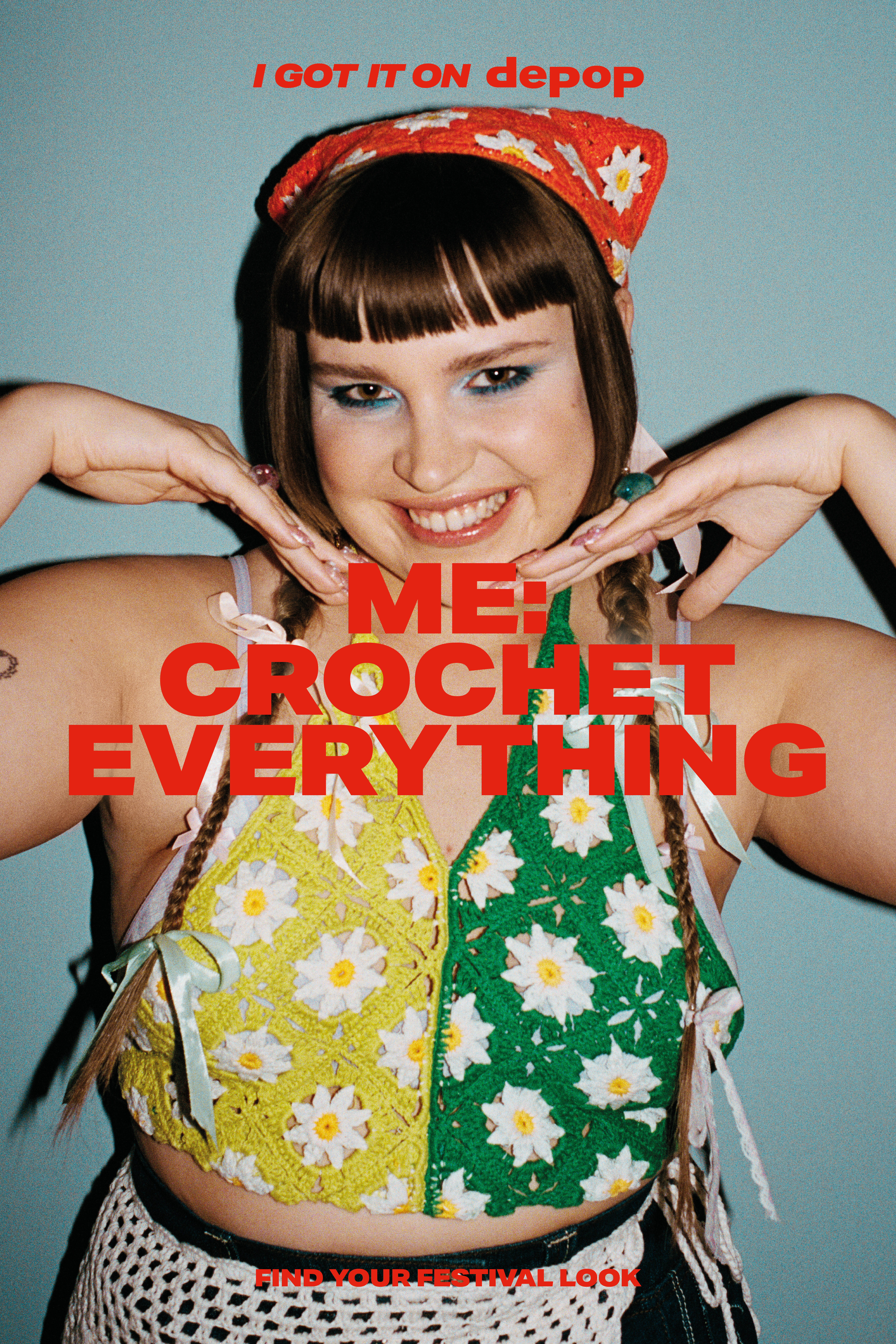 Festival
There's you, then there's festival you.
Stepping out of winter into a new season, the Spring is the turning point where freedom is on the horizon. Bank holidays are coming, party tickets booked, possibility is out there. They're ready to show up with the best looks and experiment with the new styles they've seen bubbling up on social.
---
Event
To coincide with the OOH campaign, we put on a sold out event, the Depop Night Market, which offered the Depop community a chance for fashion fans to refresh their wardrobes ahead of festival season.
Shoppers to buy vintage and handmade pieces, as well as take part in interactive activities like photo moments, nail art and tooth gems, screen printing, and the opportunity to make their own phone beads.
We also surprised and delighted attendees with performances by popular UK artists like Eliza Rose, Headie One and Flo.